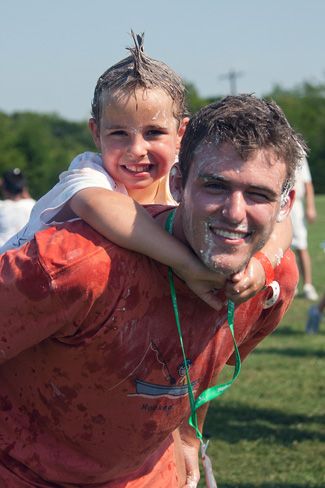 Spend a week with the children of Camp iHope… and you will never be the same! It will be one of the most rewarding experiences of your life! Our volunteers come from all walks of life. They range in age from 19 to 80 and include teachers, college students, business professionals, doctors, nurses and social workers. They all have one thing in common… they want to make a difference in the life of a child!
We are excited you are interested in learning more about becoming a part of the Camp iHope family. Our volunteers display the following character traits: commitment, honesty, courage, perseverance, respect, and responsibility. Characteristics that ensure our parents, that their children will be well cared for at Camp iHope!
Updated Summer Camp Volunteer Needs: LIT/CIT & Medical Staff Only!
All volunteer positions excluding those accepted into the LIT/CIT Program must be at least 19 years of age.  Background checks are required on all new and returning volunteers every year.  
Click on Volunteer Opportunity to Learn More.
---